Strength for Life [SFL] is a popular way for older South Australians aged 50+ (40+ for Aboriginal or Torres Strait Islanders and people from refugee backgrounds) to keep active, maintain their physical and mental wellbeing and make friends in a supportive and fun environment.
More than 100 accredited fitness Providers offer SFL sessions which are undertaken in a group setting. In all SFL sessions, each individual works to a personalised program specifically designed for them considering their fitness level, goals and any health considerations.
Find Strength for Life sessions near you and start improving your fitness and wellbeing today!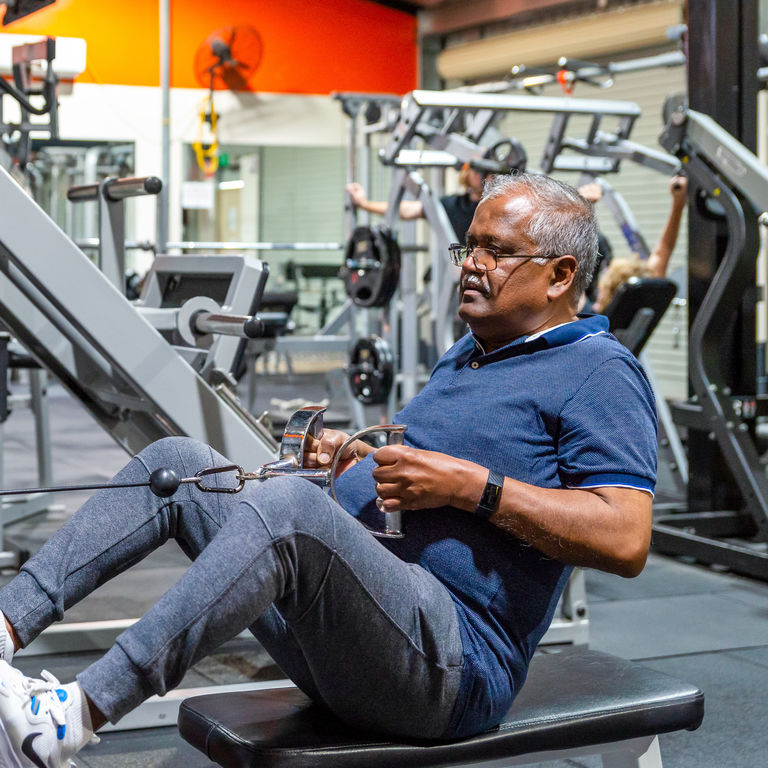 What is Strength for Life?
When you join our Strength for Life program you will enjoy a range of benefits.
Supervised, progressive strength training sessions at least twice per week at an allocated time.
At least one suitably qualified fitness instructor will oversee the session.
Assessment by an appropriate fitness professional (in some cases an exercise physiologist).
A personalised program.
An accessible and safe environment for people aged 50+ years with venue safety guidelines and risk protocols in place.
Opportunities to socialise with other participants before and after exercise sessions.
| Type | Description |
| --- | --- |
| Tier 1 | Exercise physiologists are directly involved in the program with baseline testing conducted at commencement and after three months. Tier 1 sessions attract rebates from health funds (and some cases from Medicare through care plans). |
| Tier 2 | Fitness instructors deliver the program and confidently manage participants' long term needs. Some health funds now pay benefits if the program is conducted by fitness instructors. |
| Aqua | The Strength for Life Aqua program promotes strength training in water as a therapeutic, low impact and highly beneficial exercise for people aged 50+. |
Please consult with your health fund to determine if you are eligible for rebates.
Benefits of strength training
Regular strength and balance training under the supervision of accredited fitness professionals, is a low-risk activity for people aged 50+ that will help you stay active and maintain an independent lifestyle for longer. Muscle strength can be regained and maintained no matter your age or physical condition.

Strength training has been shown to:
Improve balance and reduce risk of falling
Improve body composition (more muscle, less fat)
Raise self-esteem and self-confidence, and enhance mental wellbeing
Reduce lower back pain
Alleviate the effects of chronic conditions such as arthritis, type 2 diabetes, osteoporosis and heart disease
Enhance older people's ability to undertake day-to-day activities.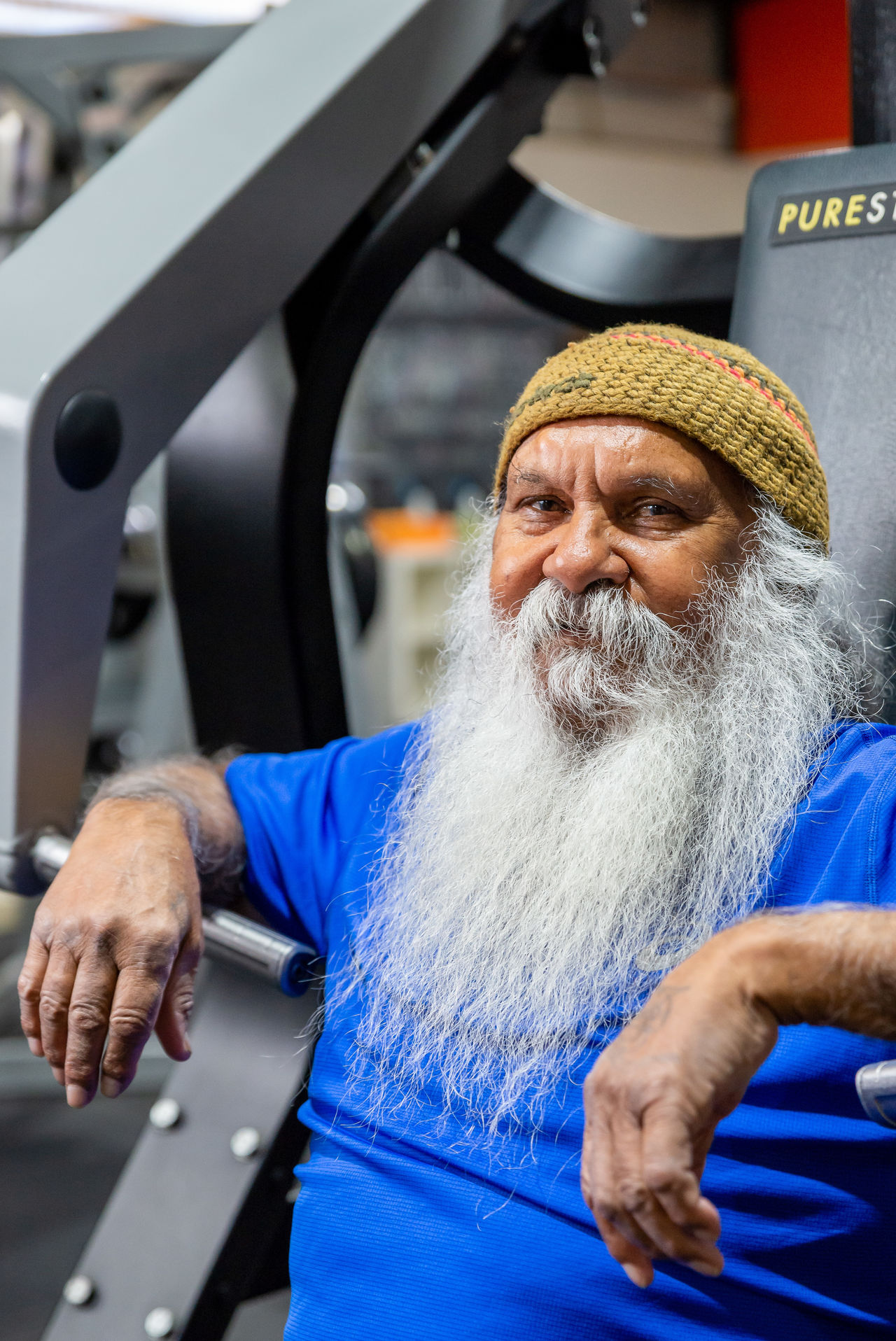 100+
sites offer Strength for Life programs
Benefits of aqua training
Exercising in water is a low impact, therapeutic activity that improves cardio, strength and resistance all while being easy on the joints — and in a cool and relaxing atmosphere. Everyone who joins an aqua class will benefit from:
Increased muscle strength as water resistance ensures muscles get a rigid workout.
Improved endurance as water provides a more natural resistance that requires the body to push through the water rather than against it as with traditional weight training.
Low-impact exercise due to water buoyancy makes it particularly appealing for those who experience joint conditions such as arthritis.
Relieved pressure on joints due to normal wear-and-tear and arthritis.
Strength for Life is an affordable way for people aged 50+ to improve their fitness and overall wellbeing which makes it an accessible options for most people.
The below table outlines the maximum fees you will pay to participate in Strength for Life programs.
| Type | Description | Cost |
| --- | --- | --- |
| Tier 1 | Initial assessment and fitness testing with exercise physiologist or physiotherapist | $65 |
| Tier 1 | Session cost where session is conducted by an exercise physiologist or physiotherapist (or an equivalent monthly or weekly fee) | $12 |
| Tier 2 | Initial assessment and exercise program | $45 |
| Tier 2 | Session cost (or an equivalent monthly or weekly fee) | $10 |
Please note: If you change Strength for Life Providers, the assessment fees may be payable at each new Provider facility.
Joining a Strength for Life program is an easy two-step process.
Step 1 — Complete the necessary forms
To enrol in a Strength for Life program you must complete forms for the relevant tier of programs you wish to participate in.

Enrolment Form (including pre-activity screening questionnaire)
Referral form — only if you answer yes to any questions on the pre-activity screening section of the enrolment form
Step 2 — Book in an assessment

When you have completed all relevant forms, contact the Strength for Life Provider that you would like to attend and book in for an assessment — please take all forms with you.
Sometimes it isn't always possible to make it to a class. You can continue your strength and balance exercises at home and perfect your techniques with a series of Strength for Life online videos developed especially for our Strength for Life participants.

All of the Strength for Life online videos are available at COTA SA's YouTube channel
Will I develop large muscles and look like a weightlifter?

Supervised strength training will safely improve the muscular strength of a participant no matter what their age but is not likely to create a large muscular frame.
I have a chronic health condition. Can I still participate in a program?

Strength training can have significant health and lifestyle benefits. There is a focus on exercises that are functional and produce improvements to lifestyle — and everyone has their own individual program. Current research shows that most chronic conditions can be improved or maintained with a progressive resistance program.
Will somebody show me how to perform the exercises?

All new clients have a one-on-one assessment with a qualified Strength for Life instructor or exercise physiologist, a program is developed and the client is taken through the program. At each subsequent session there is a dedicated SFL instructor overseeing the SFL clients.
Do I have to become a member of the Fitness Centre?

The majority of Centres offer single visit prices or 10 visit cards. At some Centres it is more cost effective to become a member.
I have never exercised before — is Strength for Life safe for me?

Supervised strength training is not a high risk activity for people 50+ and comes with a range of benefits.
How do I join Strength for Life sessions?

Firstly, you will need to find your preferred SFL Provider (available on the Strength for Life Provider page). You will then need to complete an enrolment form and a pre-activity questionnaire which are available for download from this page, under 'Forms'.

The pre-activity questionnaire determines the referral requirements and it is preferred if your doctor is aware that you will be attending Strength for Life so that your ongoing management of any conditions can be monitored.

When all of your forms have been completed, call the Strength for Life Provider that you would like to attend and book in for an assessment. Be sure to take your forms with you.
How much does it cost to attend Strength for Life sessions?

The maximum charge per session is $12 for Tier 1 or $10 for Tier 2. There is also a charge for the initial assessment which is a maximum of $65 for Tier 1 and $45 for Tier 2.
What is the difference between Tier 1 and Tier 2?

Tier 1 involves an allied health professional (physiotherapist or former physiologist) who will conduct your initial assessment and write your program. At some Tier 1 sites, the health professional will also take the Strength for Life session ($12) and you may be able to get rebates through your health fund providing you have the right extras cover. However, if a fitness professional conducts the Strength for Life session, it will not cost more than $10 and will not attract rebates. Both Tier 2 assessment and Strength for Life sessions are conducted by the fitness professional. Some health funds may pay rebates once Strength for Life sessions are completed.
How do I know which tier I am suited to?

If your general practitioner refers you through a care plan, you will have to attend a Tier 1 program. If you have complex medical conditions or are very frail, it may be best to attend a Tier 1 site where both the assessment and sessions are run by health professionals.

Sometimes you may not have any medical conditions but the Tier 1 site is closest to you, so you are welcome to attend that location.

Tier 2 programs are delivered by experienced fitness professionals that can confidently manage your ongoing health and fitness.
For more information about joining a Strength for Life program to improve your fitness and overall wellbeing, becoming an Instructor or Provider, or as a referring health practitioner, please contact:
Strength for Life Program Team, COTA SA
08 8232 0422
sfl@cotasa.org.au
Resources in Languages Other Than English
Instructors & Health Practitioners
You might also be interested in