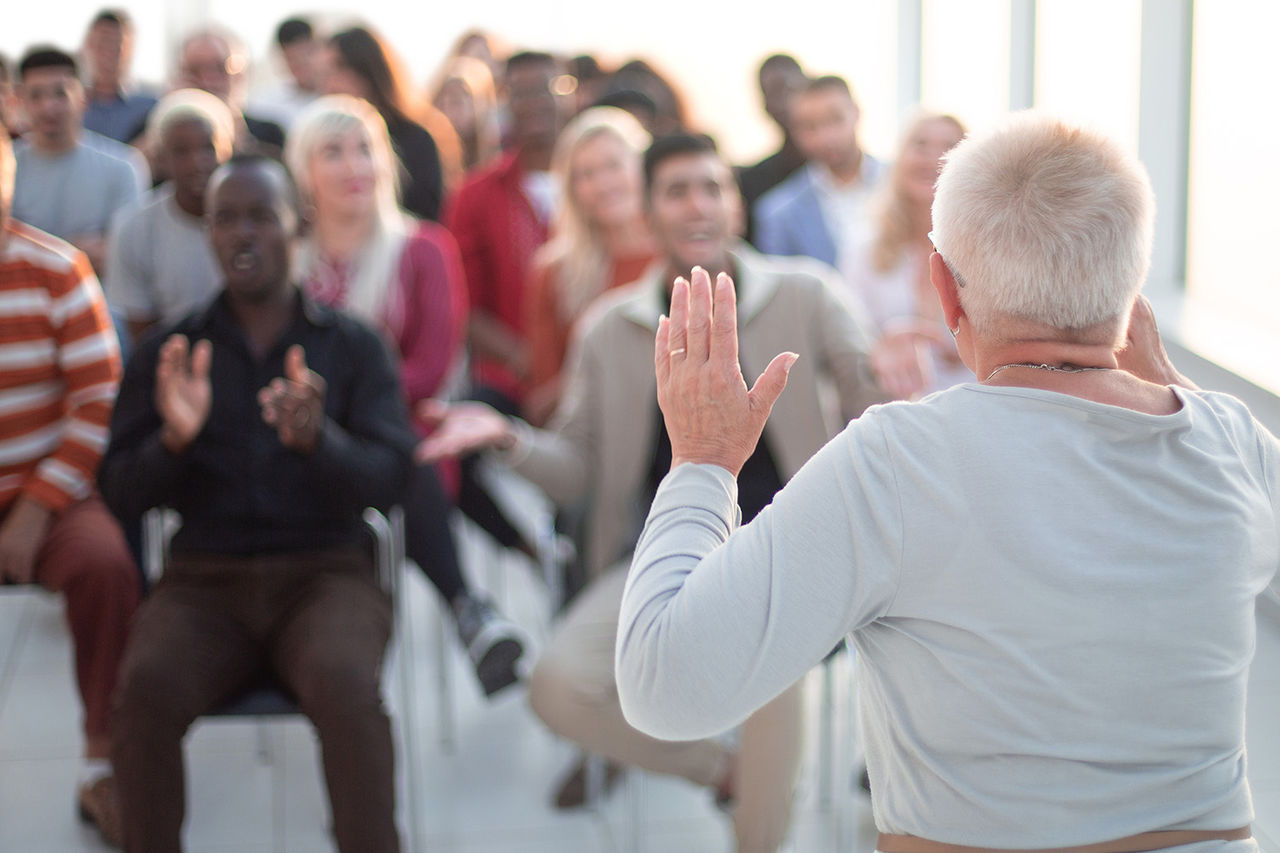 COTA SA is renowned for its engaging and informative Peer Education Programs, where older people teach and learn from one another. Our Peer Educators present to community groups and clubs about a range of ageing issues to suit your interests. Sessions are free for seniors clubs and groups of any size.
Sessions are free for seniors clubs and groups of any size. Volunteer Peer Educators present the sessions at your venue, at a time that suits you and your group.
Current sessions available
Maximising My Independence

This one-hour session is available for groups of older people not receiving aged care services or those already receiving CHSP Services*. The interactive session covers eligibility, assessment, costs, service types, choice and control, your goals, how to access information, how to register and what to expect.

Find out how to:

Maximise your wellness and quality of life
Stay living at home longer
Maintain or regain independence with support from the Commonwealth Home Support Programme
Seek more information and register with My Aged Care
Know your rights.

*Session not suitable for those receiving a Home Care Package or living in Residential Aged Care

Learn about the importance of strength, fitness and social connection to improve your overall wellbeing.


Strength for Life is an exercise program specifically designed to help people aged 50+ (40+ for Aboriginal, Torres Strait Islanders and people from refugee backgrounds) improve strength, balance, coordination, endurance, mobility and social connectedness.

The session covers:

Overview on Strength for Life
How Strength for Life can help you live longer and stronger
How Strength for Life is different to other programs
How to get involved with Strength for Life.

The session can be tailored to suit any group and interpreters can be organised.
This session will introduce COTA SA, who we are and what we do. Learn more about:

Our history
Our programs and services
Our key priorities
Our policy and advocacy work
How we can help you
... and what to do next, if you'd like to get involved

The session can be tailored to suit any group
To book your group for any of the above sessions, please click the button below or contact us, you are also welcome to contact us to discuss your specific needs:

For more information about our Peer Education program and if you would like to discuss how we can work together to develop peer education topics which promote health and wellbeing messages to the older South Australian community, or to discuss a tailored program for your organisation please contact us.
COTA SA's friendly and knowledgeable Community Connect events team is available to attend your community event to share information on what COTA SA has to offer. We can tailor our stall, exhibit or presence to the event. Events the team has attended in the past include:
Seniors Information Forums
The annual Disability, Ageing & Lifestyle Expo
Our regular Conversations with Salisbury Seniors
... and a wide variety of expos workshops, and events with a focus on: ageing, ageing well, aged care, health, and wellbeing
If you'd like us to come along to your event please contact us, we'd love to hear from you!
Will we be at an event near you? The next 3 upcoming events will appear below - or check out our events calendar for more. Do check back often as we'll be adding new events on a regular basis...

You might also be interested in