When it comes to aged care and securing assistance to stay in your home and live independently for longer, COTA SA delivers a range of services that will empower you to be informed, make decisions and take the right action for yourself or your loved ones.
On this page you will find out more about our specialist staff and free information sessions, and you can also watch our Let's Talk Aged Care video series for everything you need to know about navigating and accessing aged care.
COTA SA is delighted to be funded by Adelaide PHN to provide a care finder service to older people living in the Adelaide metropolitan area.
Care finders is a free service developed to support vulnerable people – who have no one else who can support them – to interact with My Aged Care, access aged care services and access other relevant supports in the community.

Care finders is managed by the Primary Health Networks (PHN's) across the country.
Our Let's Talk Aged Care video series and Information Sheets provide an informative overview to help you navigate My Aged Care.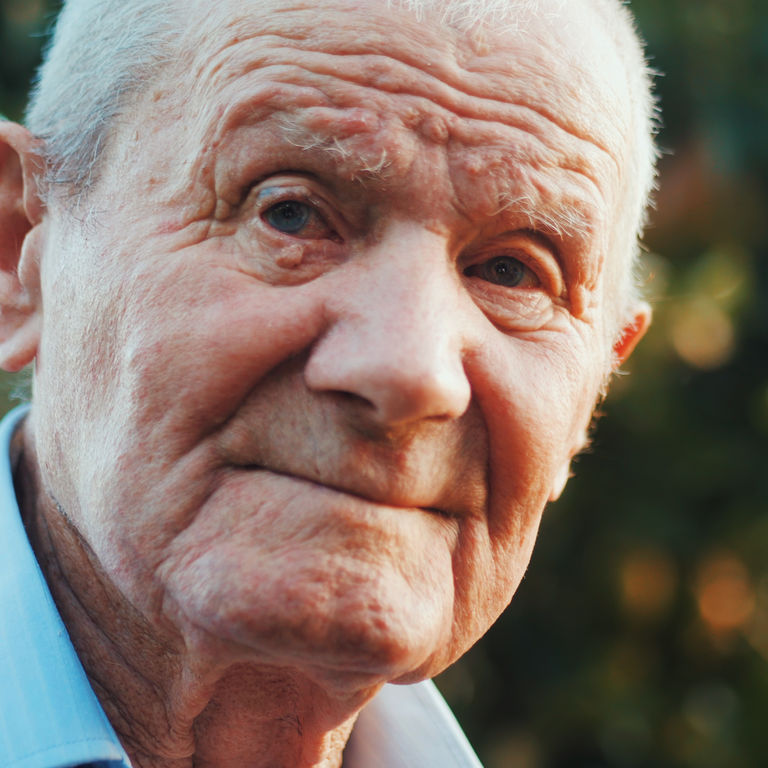 Aged Care Tele-Support Service for country SA
John Moran is available to talk to older people, their family and carers living in country South Australia, about aged care in your home. John can talk with you to explore your aged care options, help you to understand the complex aged care system and find services and supports that meet your needs. John can assist you to get the right information that will help you make important decisions. This helpful service is funded by Country SA PHN.
Aged Care Navigator Trial
Delivered by COTA SA as part of a consortium led by COTA Australia and funded by the Australian Government, the Aged Care Navigator Trial assisted hundreds of older people and their carers across the metropolitan Adelaide area to understand and navigate the aged care system, connect to My Aged Care and to establish aged care services in their home and beyond. The trial came to an end in December 2022 and informed the development of the new national care finders program. The outcomes of the Trial are available here, and you can find out more about the care finders program here.
Navigating the aged care system
For help with understanding and navigating the aged care system older people living in country SA are encouraged to call COTA SA on 1800 182 324 for telephone assistance.

Older people living in metropolitan Adelaide can call COTA SA for information and support options, or contact Services Australia Aged Care line on 1800 227 475 Monday to Friday 8am to 5pm or ask to make an appointment with an Aged Care Specialist Officer at Services Australia offices in Marion, Norwood, Port Adelaide or Salisbury.
COTA SA provides tailored information in Adelaide, including at events, online or by phone. Also via our Rainbow Hub e-news which you can subscribe to on the Rainbow Hub webpage.
What sort of help can I receive via the Hub?

You will find:

Help contacting My Aged Care
Fact sheets and other resources
Attendance at community workshops and information sessions
Who is the Rainbow Hub service for?

The whole LGBTI community but particularly if you:

are having difficulty engaging the services you need through the existing channels available
have no-one else to help you
have limited or no access to technology, including if you don't use or have access to a computer, have special accessibility requirements such as vision impairment or you are or support someone living with dementia.
Where can I find Rainbow Hub people to chat with?

COTA SA hosts a Rainbow Hub monthly lunch at 12pm, on the fourth Thursday of every month:

Treasury 1860
King William Street, Adelaide

Bookings are essential as numbers are limited due to COVID-19. Email events@cotasa.org.au or call 08 8232 0422
Who can I contact to find out more about the Rainbow Hub?
Maximising My Independence — Free information sessions
COTA SA offers free information sessions for clubs and groups of older people and their family to find out more about My Aged Care and the Commonwealth Home Support Programme.
The sessions are for groups of older people (and families and carers) not yet accessing aged care or those receiving Commonwealth Home Support Programme services. It is not suitable for those receiving a Home Care Package or in an Aged Care Home.
These free information sessions are funded by the Australian Government Department of Health.
What is the Commonwealth Home Support Programme?

The Commonwealth Home Support Programme aims to support older people to maximise their independence at home and in their community by:

Supporting people over 65 to live in their own homes
Providing a range of entry-level aged care services
Focusing on working with you, rather than doing for you
Working with your individual goals, preferences and choices
Having a strong emphasis on wellness
Supporting you to maintain, regain or restore your independence at home and in your community.
What sort of information will be discussed at the information sessions?

Our friendly trained volunteer Peer Educators will provide information about the Commonwealth Home Support Programme and how it can support you to maintain or regain independence to live at home and in the community.

Topics that are covered include:

Maximising your wellness and quality of life
Living at home for longer
Maintaining or regaining independence with support from the Commonwealth Home Support Programme and My Aged Care
Registration, eligibility and assessment
What to expect
Costs
Your goals, choices and rights
Find out more and register with My Aged Care
Sessions can be held at your preferred venue at a time that suits you, and handouts are provided for everyone attending. Our peer educators welcome group conversation and sharing of experiences during a session.
How do I book an information session?

Contact us to book a free session for your seniors club or group:

08 8232 0422 (Country Callers 1800 182 324)
bookings@cotasa.org.au

Or use the booking button below to book online.
For more information and support about navigating aged care and ageing well, please contact us to be connected to the right specialist who can assist with your enquiry. Click on the link below for all of our contact details.


You might also be interested in