The aim of the FNN is to provide opportunities to enjoy each other's company, be active, share information and interests and support one another. Fleurieu Neighbourhood Network is part of a network of Village Hubs across the world including Australia. All hubs are different yet share a common purpose of positive ageing, recognising that through mutual support we can enhance our lives.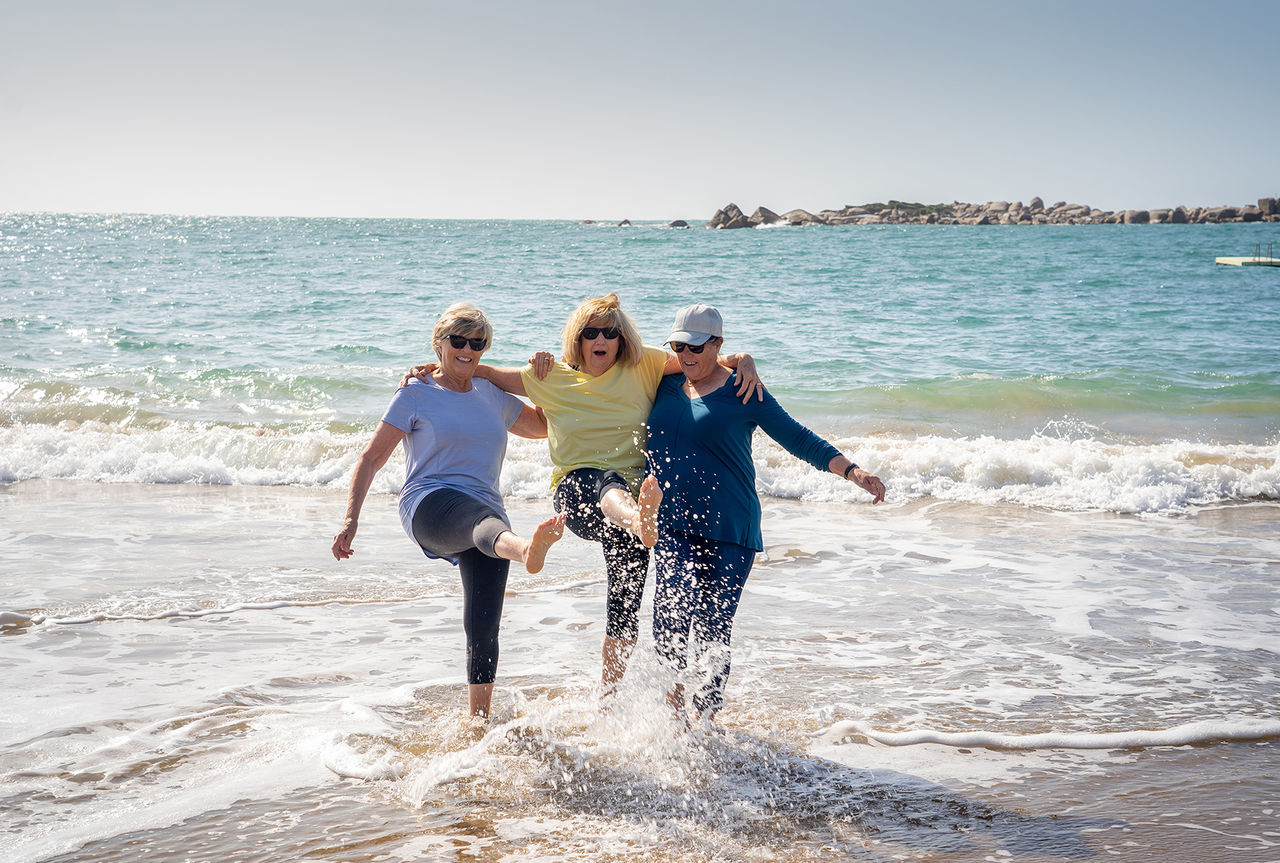 Covering Goolwa, Victor Harbor, Port Elliot, Middleton, Hindmarsh Island, Encounter Bay, McCracken and Hayborough it offers peer-to-peer volunteering and support, ageing well activities and events, information and support to access services, advocacy and representation about issues that matter to older people, as well as social opportunities for members.
Be part of the Neighbourhood Network
We'd like to hear from people that are keen to become involved as a volunteer or member, and also engage with local businesses and organisations as potential sponsors and supporters of the Fleurieu Neighbourhood Network.
As COTA SA recognises the diversity of older people living in the region, we will actively seek to engage with Lesbian, Gay, Bisexual, Transgender and Intersex (LGBTI) people as well as Aboriginal and Torres Strait Islander (ATSI) people through to ensure we create a place for everyone.
If you would like to be involved, click below to complete the membership form or contact us for more information.

The Network runs a variety of events - we'd love to have you join us!
61%
of Southern Fleurieu population aged 50+
27%
of older people are involved in formal volunteering
Staying connected in the Southern Fleurieu
The Southern Fleurieu has the highest proportion of people aged 50+ years compared to any other area in South Australia.
Many older people in the Southern Fleurieu region relocated to the area in their retirement. They live some distance from family members, and will likely face major life transitions such as moving house, loss of a partner, reduced mobility and changes in their health.
Research shows being connected with others is important for physical and mental wellbeing and that older people are keen to assist others to maintain connection as they age.
The Fleurieu Neighbourhood Network aims to support older people to stay connected with each other, with their community, with appropriate services and with the broader community.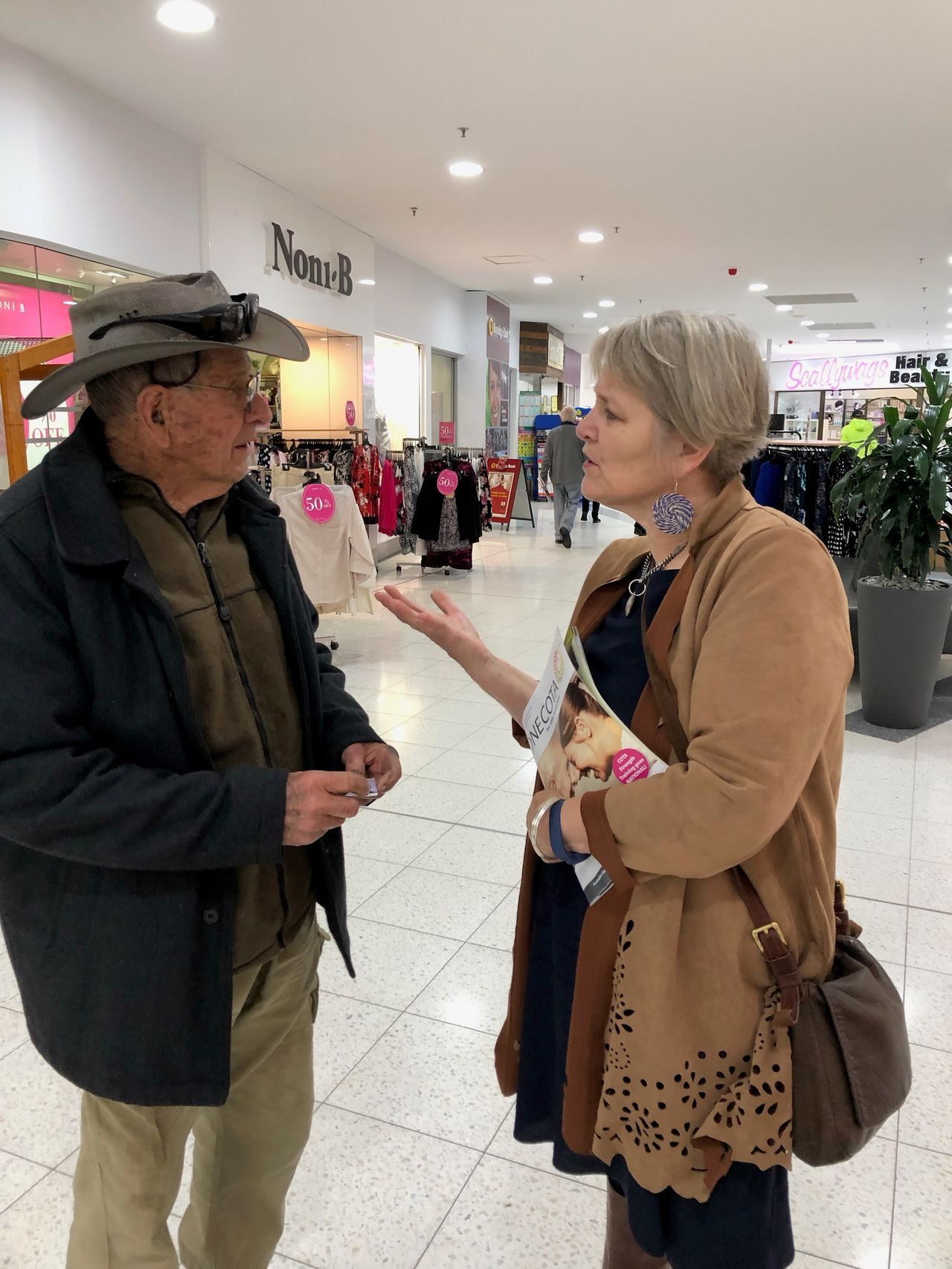 50 things to do before you are a 100
Fleurieu Neighbourhood Network is creating a 50 things to do before you are a 100 list to encourage people to play together and build enduring connections with each other. We want people to explore the Fleurieu with their neighbours.
We're designing our '50 things' list so everyone feels encouraged to explore our region and have fun.
Whether you're enjoying a pie from a local bakery ,exploring rock pools or taking a heritage walk, we hope that our '50 things' will bring people closer to each other, and make memories that will last for years.
So, it's '50 things to do before you're 100', but they're activities that can be enjoyed by everyone – because you're never too old to enjoy playing Pooh sticks.
We would love to hear about your favourite activities on the Fleurieu, so we can make sure they are on our list.
Please email your suggestions to jmitchell@cotasa.org.au
Evolution of the Fleurieu Neighbourhood Network
COTA SA established the Goolwa Victor Harbor Advisory Group in 2019 to create an avenue for the voices of older South Australians in the area to influence the directions of COTA SA and inform older people about issues and services that are relevant to them.
This group championed the establishment of the Fleurieu Neighbourhood Network and members of the Advisory Group are now part of the Fleurieu Neighbourhood Network Steering Committee.
Follow our Facebook page to stay up-to-date on all the news and activities.
Contact:
Jill Mitchell
Fleurieu Neighbourhood Network Manager
08 8224 5582
fnn@cotasa.org.au
The Fleurieu Neighbourhood Network is one of ten Village Hubs being established across Australia. Whilst each Hub will have its own special focus, each Hub will share a common purpose to support older people to stay connected through a grass roots, community-owned and led movement that will improve their ageing experience.
The Fleurieu Neighbourhood Network is supported by the Australian Government Department of Social Services, and partners with Independent Living Assessment (iLA), the Village Hubs National Grant Manager.