COTA SA is renowned for its engaging and informative Peer Education Programs, where older people teach and learn from one another. Our Peer Educators are available to present to community groups and clubs and can talk about a range of ageing issues to suit your interests.
On this page you'll find information to help you arrange for a COTA SA Peer Educator to come and speak with your community group or club, as well as information for older people who would like to become a volunteer Peer Educator with us.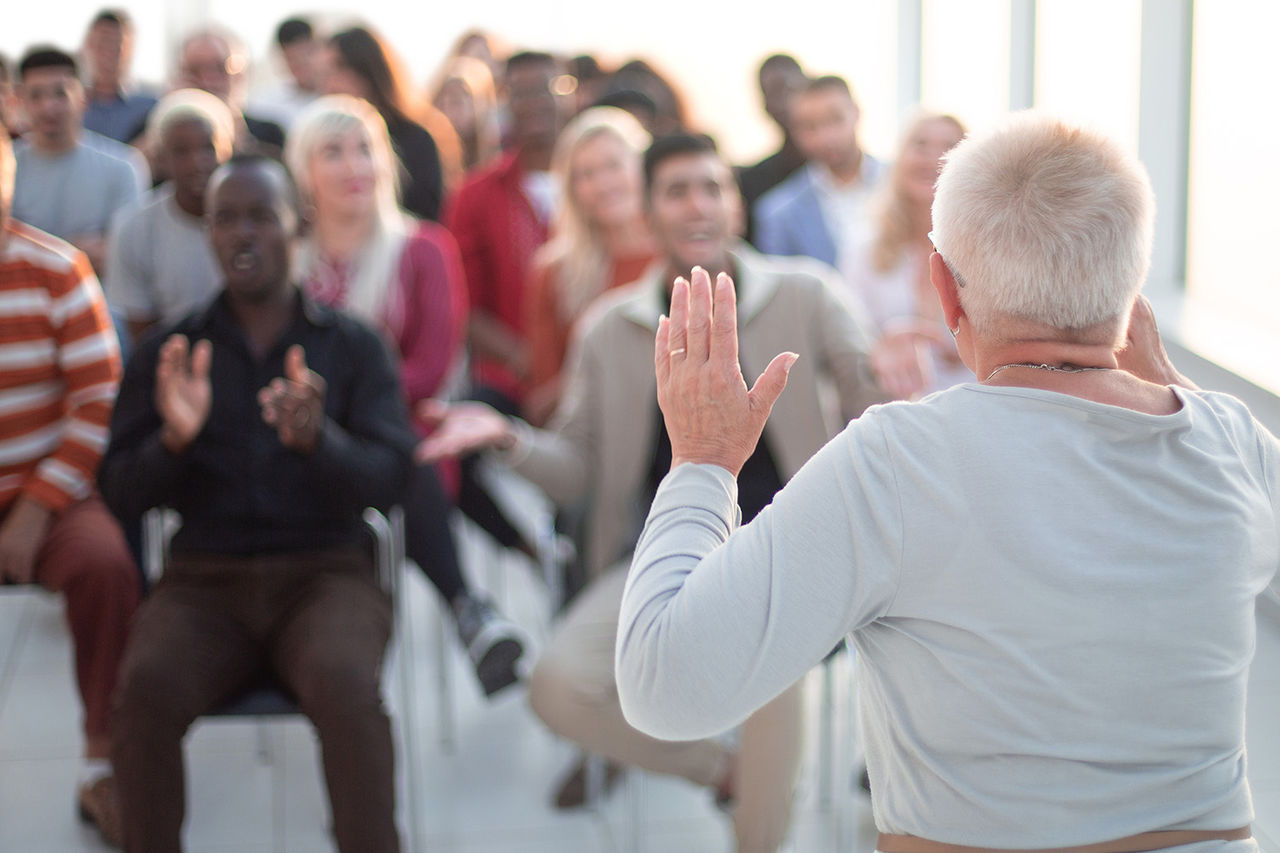 COTA SA's Peer Education Program provides a trained volunteer Peer Educator to facilitate free, interactive information sessions to seniors groups and organisations within a community group or club setting.
Information sessions are offered on a variety of health and wellbeing topics relevant to people aged 50 years and over, their carers and families. Some recent topics include:
Managing medications
Getting the most out of public transport
Taking care of your mental and physical health
Remaining independent in your home for longer
Driver safety and alternatives to driving.
Current sessions available
Maximising My Independence

This one-hour session is available for groups of older people not receiving aged care services or those already receiving CHSP Services*. The interactive session covers eligibility, assessment, costs, service types, choice and control, your goals, how to access information, how to register and what to expect.

Find out how to:

Maximise your wellness and quality of life
Stay living at home longer
Maintain or regain independence with support from the Commonwealth Home Support Programme
Seek more information and register with My Aged Care
Know your rights.

*Session not suitable for those receiving a Home Care Package or living in Residential Aged Care

Learn about the importance of strength, fitness and social connection to improve your overall wellbeing.


Strength for Life is an exercise program specifically designed to help people aged 50+ (40+ for Aboriginal, Torres Strait Islanders and people from refugee backgrounds) improve strength, balance, coordination, endurance, mobility and social connectedness.

The session covers:

Overview on Strength for Life
How Strength for Life can help you live longer and stronger
How Strength for Life is different to other programs
How to get involved with Strength for Life.

The session can be tailored to suit any group and interpreters can be organised.
The free information sessions offer practical how-to knowledge and ideas about how to make the most of using public transport.


Accessing travel information using technology, a paper timetable or a phone call
What to consider when planning a trip
Ways to enjoy the journey
The benefits of public transport — including travelling for free!
Accessibility services
Learning how to use public transport as an alternative to driving.

As a participant, you will receive:

Local information on where to access timetables and recharge cards
A Journey Planner
The opportunity to book a practice journey on a bus, train, or tram with a Peer Educator. This is for people who wish to build their confidence and familiarity with using public transport.
Sessions are free for seniors clubs and groups of any size. Volunteer Peer Educators present the sessions at your venue, at a time that suits you and your group.
To book your group for any of the above sessions, please use the links below or contact us, you are also welcome to contact us to discuss your specific needs:
Phone 08 8232 0422
bookings@cotasa.org.au

Opportunities for Peer Educators
If you are aged 50+ and enjoy public speaking, meeting people, researching and sharing information that can improve the lives of older people, then we invite you to register your interest to become a volunteer Peer Educator. Please use the link below to register via the volunteering page.
Our Peer Educators are provided with full training and support to deliver their sessions, and may also have opportunities to assist with administrative and promotional tasks associated with the program.

For more information about our Peer Education program, to discuss a tailored program for your organisation or how we can work together to promote health and wellbeing messages to the older South Australian community, or to become a Peer Educator, please contact us. Our contact details are listed at the link below.

You might also be interested in