Celebrating Men's Health Week 2022
16 June 22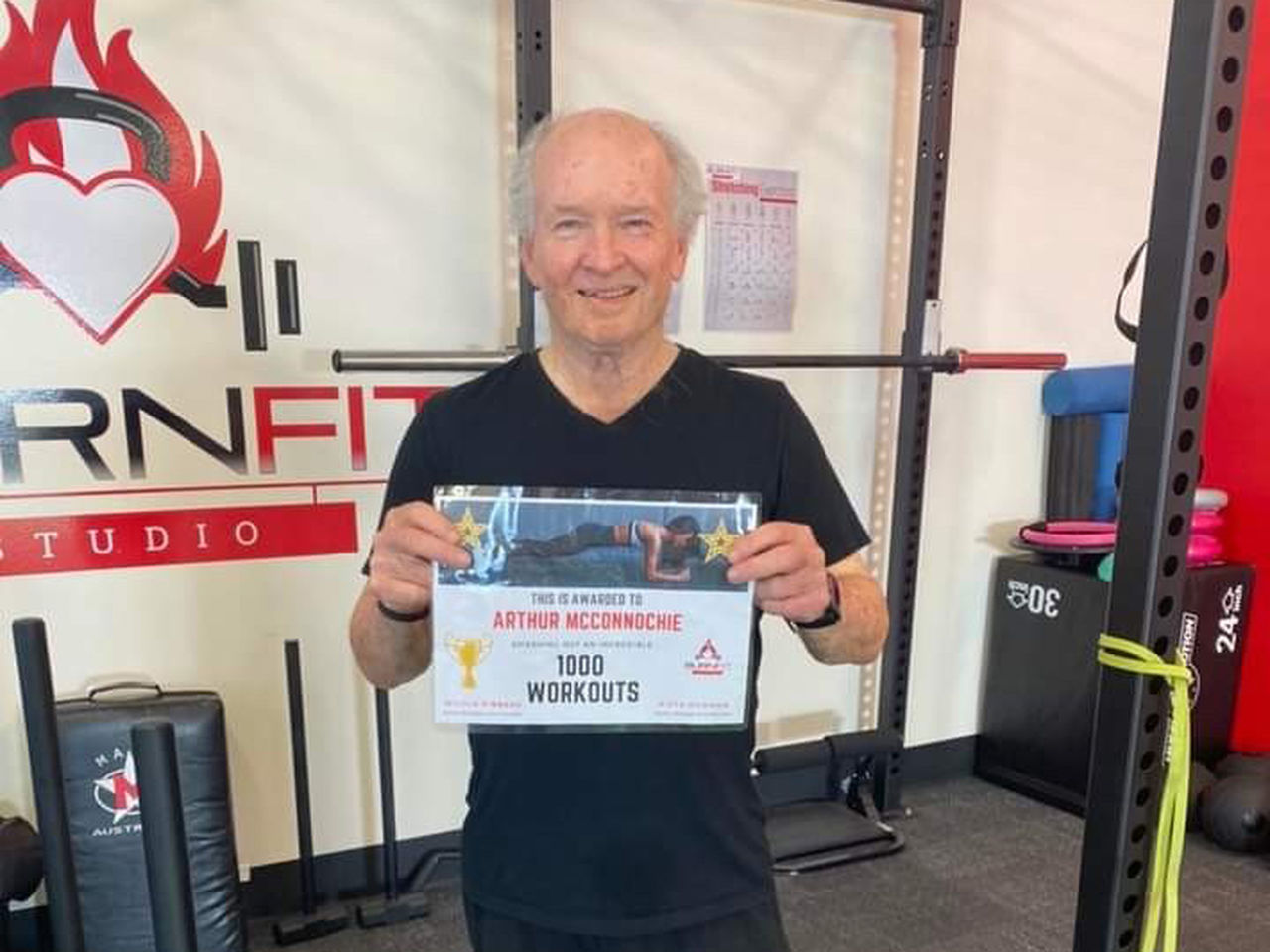 This week we celebrate Men's Health Week, where the aim is to raise awareness about preventable health problems in men of all ages and provoke thought and discussion about what needs to be done to improve men's health.
The theme of Men's Health Week 2022 is Building Healthy Environments for Men and Boys - focusing on creating physically, mentally and emotionally healthy environments in the home, workplace and in social settings. Below we feature Arthur McConnochie, who started his fitness journey with Strength for Life and has never looked back!
"In 2001 I was told that I needed 2 knee replacements. I found a Chiropractor who worked on knees and he helped me to improve my knees to avoid the operations but I still had restrictions. I saw an advertisement for Strength for Life at a local gym, Burnfit Studio. I started the program doing 1 session a week. I started to notice some improvement in my knees and my fitness so I increased the sessions to 3 times a week.

As my fitness improved I took on 2 extra fitness classes. At this stage I had lost 5kg. I then did a diet and exercise program with Burnfit and lost a further 13kg. COVID-19 arrived and Burnfit Studio did online sessions and I did all of them including sessions I hadn't tried before - and loved them.

When the gym reopened I decided to do all the sessions. I am now fitter, stronger and have better posture than I have for at least 20 years. All of this because I took the time to check out Strength for Life*. I never thought I would be a gym junkie at the age of 71 and doing 17 sessions per week. I love it!!!" Arthur McConnochie
*Strength for Life provided Arthur with the start he needed for his fitness journey! SFL sessions are generally recommended 2-3 times per week, but Arthur has graduated to a full gym member and accesses other sessions outside of the SFL Program.
You may also be interested in