All the latest from Strength for Life - May 2023
18 May 23
The Strength for Life community continues to grow, reaching more people and making a difference to the lives of thousands of older South Australians. Read the latest news, community updates and how Strength for Life is going from strength to strength!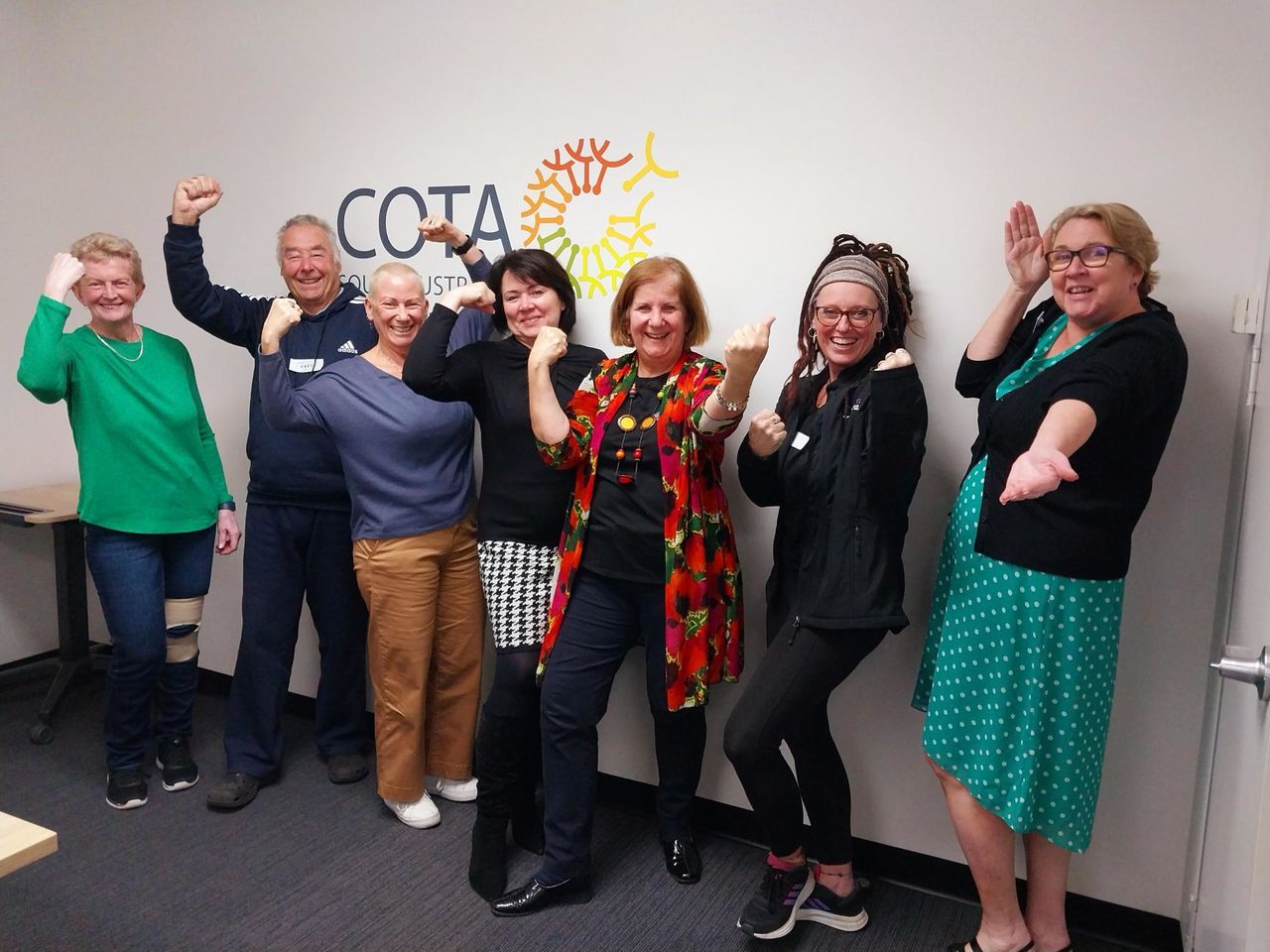 Embedding cultural competency at COTA SA
The Strength for Life (SFL) Program has recently recruited a host of new volunteers who will work as Ambassadors for this program, delivering SFL awareness sessions to a range of community groups, including those from cultural and linguistic backgrounds.
To ensure all SFL awareness sessions are inclusive, COTA SA has developed a specialised training package which includes Communicating and working cross culturally training. We recently had the opportunity to deliver this important training to our SFL Ambassadors and new staff at COTA SA.
COTA SA strives to embed cultural responsiveness and sensitivity into every aspect of our business. We value the great diversity that characterises South Australians of all ages and are committed to genuine exchange and engagement with people 50+ from diverse backgrounds.
Heightened awareness about Strength for Life via Everest TV
Clara Tait (pictured right), Cultural Diversity Officer for the Strength for Life Program, was delighted to be a guest on a program on Everest TV, the Nepali community TV station this month. She was interviewed by Manju Khadka (pictured left), Board Member, South Australian Multicultural Commission and Board Member, Multicultural Communities Council of SA. Manju has worked closely in the Nepalese community in a variety of roles to represent their voices, needs, aspirations, and contributions.
Special thanks to Manju and to Nizam, Producer of Nizam KC Films, for their warm hospitality and for the opportunity to raise awareness about Strength for Life in the Nepalese community.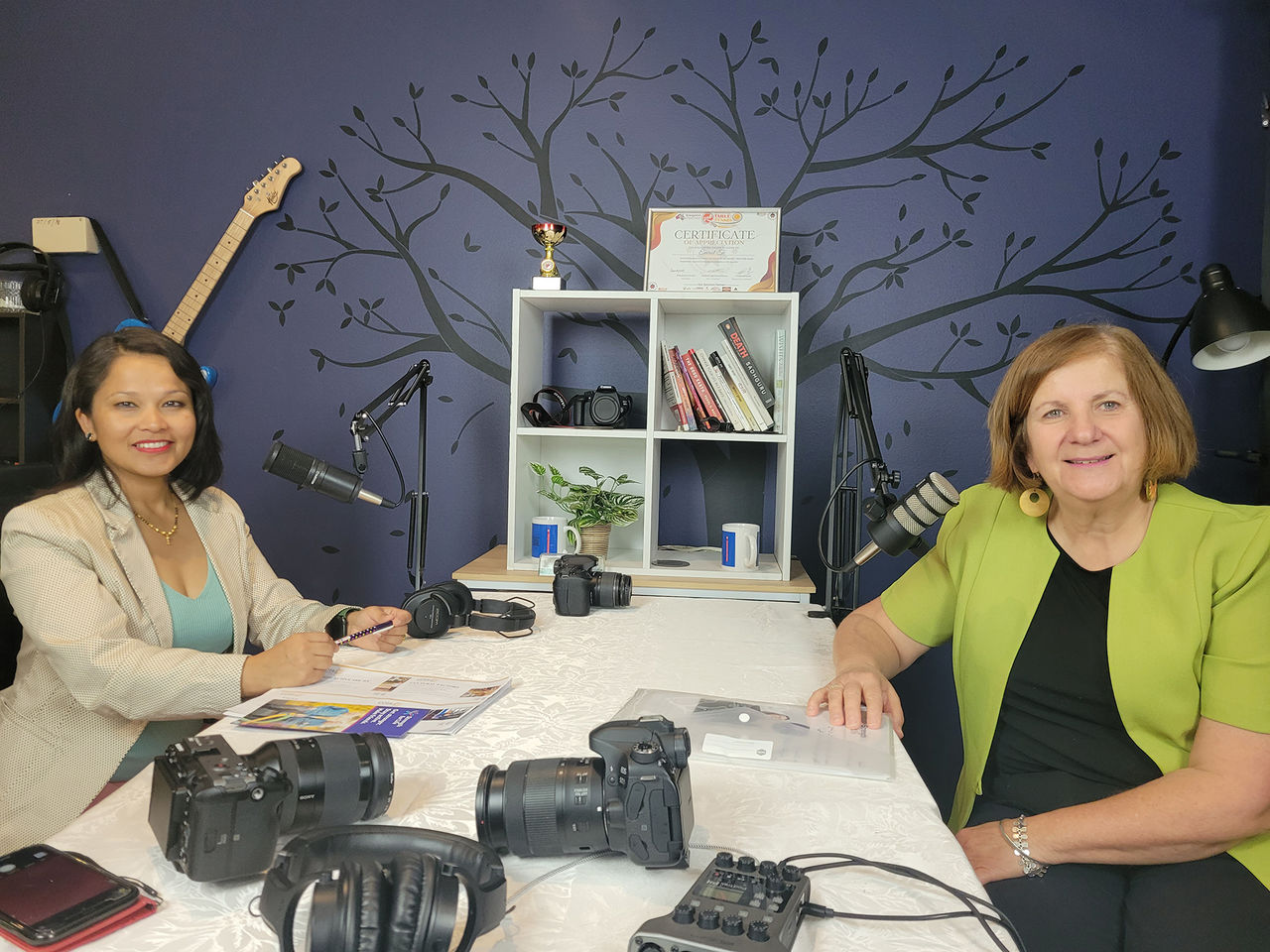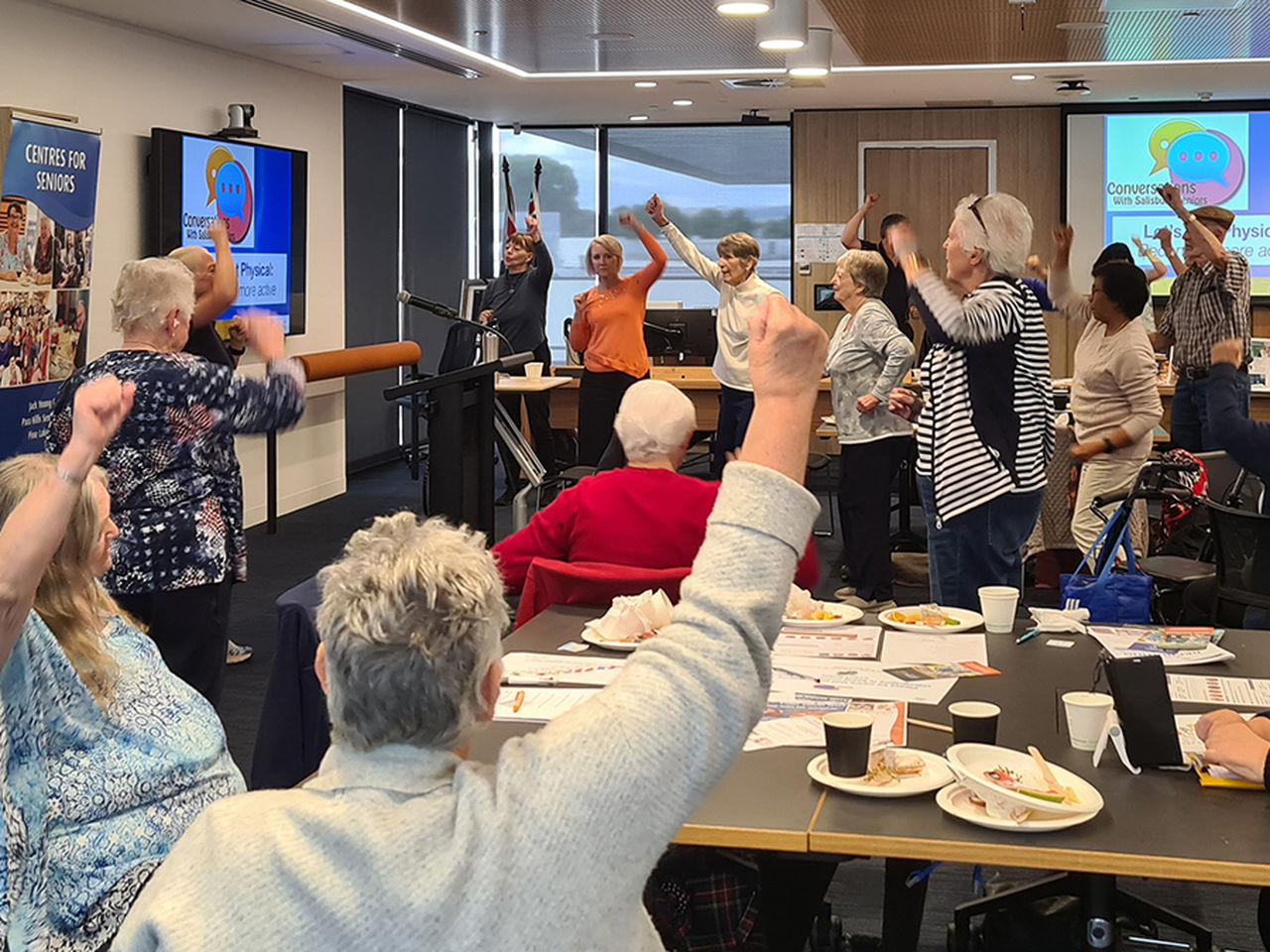 Getting Physical at the May Conversation with Salisbury Seniors

Strength for Life led our latest Conversation with Salisbury Seniors on the topic of "Let's Get Physical - becoming more active!".

It wasn't all talk either; our Strength for Life Ambassador, Ann, stepped up and led the group in some fun exercises, accompanied by DJ Des on the decks with some high energy tracks.
What people love about Strength for Life
Gary Blucher participates in Strength for Life sessions at Sophie Beers – PT and Group Fitness in Kapunda. He recently took the time to share his experiences with Strength for Life and to encourage us all to give it a go!
Gary says, "SFL is a great program, all people of our age should be doing it, in a town of an ageing population we all need to be there to support each other. I thoroughly recommend this program."

Read Gary's thoughts and more on our SFL What People Love page.