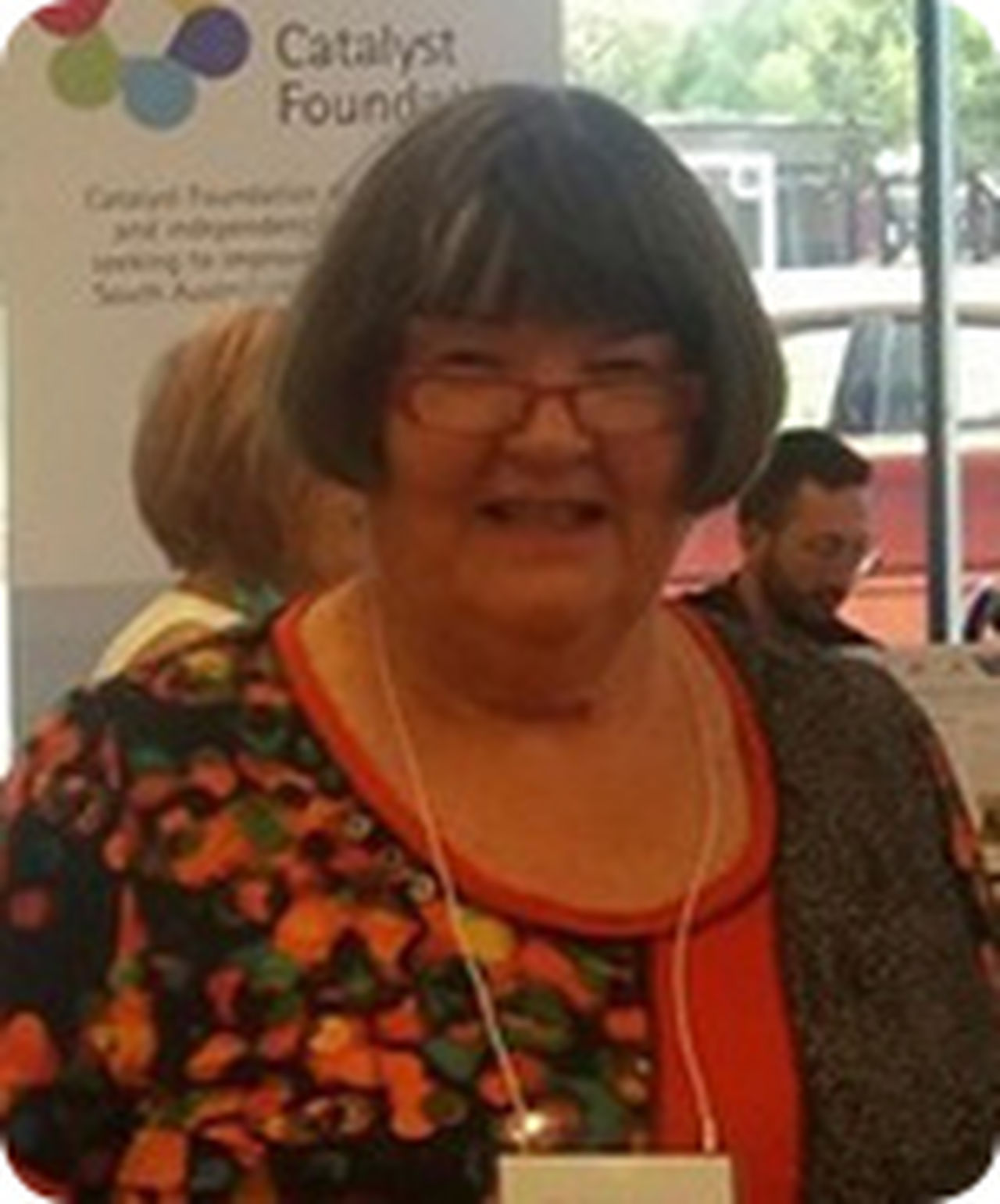 Carol has demonstrated her ongoing commitment through many roles, including as a Peer Educator with six projects, with the Community Connect Event team, The Plug-In and in Strength for Life Site Check volunteer roles.
Her volunteering journey with COTA began in 2006 when recruited as a Peer Educator. Carol delivered training in talks such as Sweet Dreams, Falls Prevention, Safety for Seniors, Quality Use of Medicines, Consumer Directed Care and, most recently, Maximising My Independence and the three Moving Right Along talks.
Carol also does site checks for Strength for Life and attends various community events where she actively promotes the work of COTA SA.

Carol has provided ongoing commitment and dedication to volunteering over many years in the community, including Seniors Information Service from 2003–2006; organising focus groups and writing reports detailing outcomes of those conversations; and disseminating information about services and facilities available to seniors by phone and in person to community groups.
From 2004–2017, Carol was an ELLIS (English Language Learning and Improvement Service) tutor at the State Library of South Australia, providing advice in research, essay writing, grammar and both academic and informal English to university students and individuals on student, spouse, work, holiday visas, refugees and asylum seekers.

Carol also volunteered at her grandchildren's school from 2006–2016, assisting with reading and times tables.