Staying connected to your community and active in mind and body, is important to maintaining your overall health and wellbeing. However, we know that identifying available opportunities that are enjoyable, accessible and meet your own personal interests is not always easy, so this is where COTA Social Connections can help you!
Through the COTA Social Connections program, we help older South Australians find and join social activities and groups that appeal to their interests, connect them with new friends and engage them with their community. This could be seeing family more, joining a fitness group, volunteering or other activities that are of personal interest and value.

It may also include identifying appropriate health or aged care services that can help facilitate social connections.

Listen now! Voices On Ageing podcast series shares older people's experiences and challenges when building social connections.
Research has proven that being connected with others is important for physical and mental wellbeing. Relationships with family, friends and the community provide people with happiness, security, support and a sense of purpose. People who have someone to talk to and who can offer support experience greater life satisfaction and experience delayed progression of dementia, and less depression, anxiety, obesity and heart disease.
The COVID-19 pandemic disrupted regular social interactions and activities for many older South Australians, many of whom were encouraged to stay at home to protect their health and wellbeing, while restrictions on gatherings and social distancing have also meant that events were cancelled or held online.
In response to this, we developed COTA Social Connections to help people connect or reconnect with their communities and the things they love doing.

How COTA Social Connections can help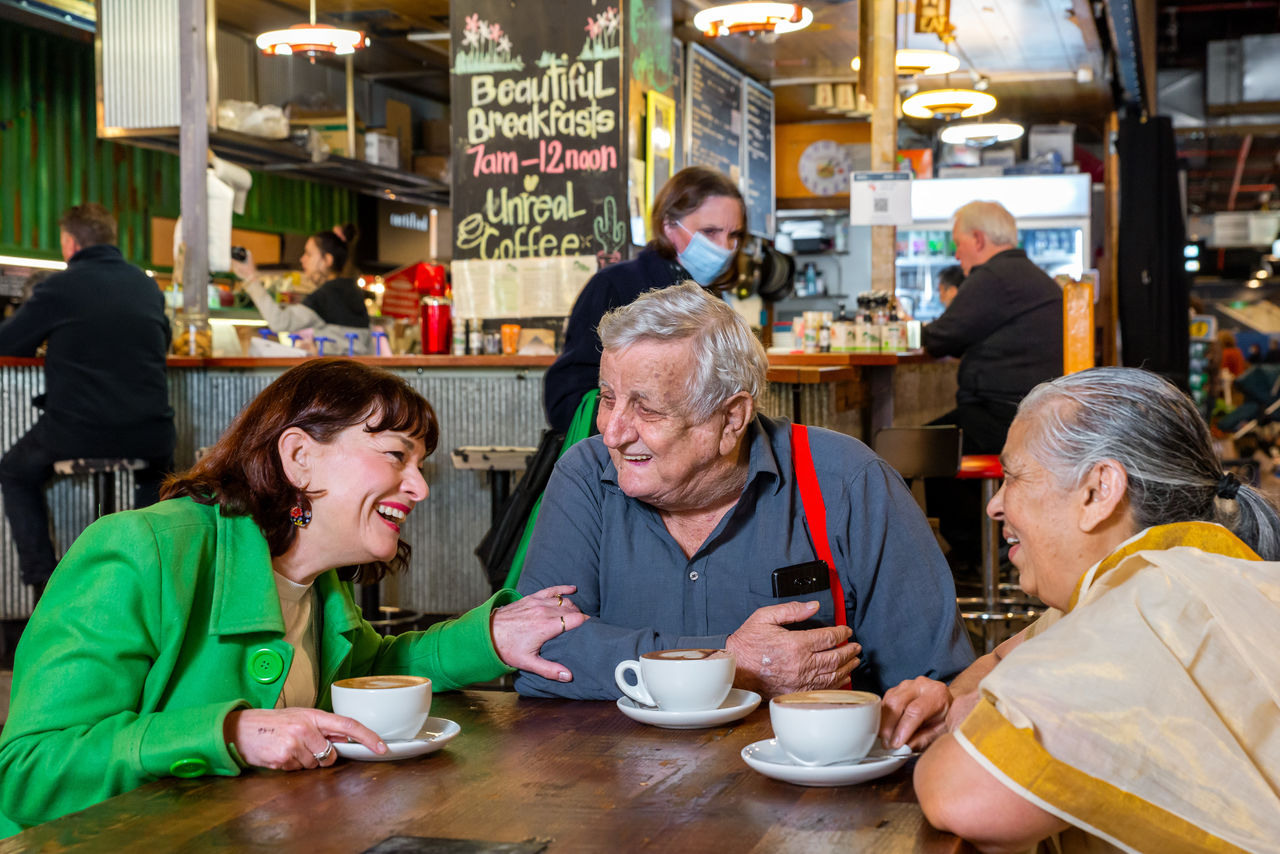 COTA Social Connections is available to people living in metropolitan Adelaide.
Our friendly volunteers meet one-on-one with participants over a number of weeks to talk about their existing social network and identify where and how they would like to develop or strengthen connections.
Volunteers then draw on their networks and research and communication skills to identify suitable and enjoyable activities or the right supports to further assist in the process.
Once a participant has identified the activities they would like to be a part of, their volunteer can help them to join and start getting social!
How to join COTA Social Connections
Due to overwhelming demand, COTA Social Connections is unable to currently taking new clients. To assist you in the meantime, we have provided a link at the bottom of the page to the Beyond Blue Connections Matter booklet. This valuable resource offers plenty of tips and ideas on how to connect with others.
To be added to the waiting list or for a chat about some ideas for social connections, please contact:
08 8232 0422
cotasa@cotasa.org.au
For more information on the COTA Social Connections program, please contact:
Rachel Telfer
Project Officer, COTA SA
08 8232 0422
rtelfer@cotasa.org.au
COTA SA gratefully acknowledges the funding for this project from the Australian Government through the Adelaide Primary Health Network (PHN) Program